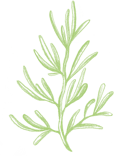 QUALITY, FRESHNESS, PURITY - EVERYDAY LUXURY!
The product range of family-owned, Turku-based company DeliVerde offers a wide variety of luscious, delicious premium-grade lettuces and a colourful palette of vegetables and herbs. Our lettuces are a wonderful combination of crispness, flavour and size, and our extensive selection of herbs will satisfy even the most demanding gourmet. The price-quality ratio of Finland's most delicious lettuces and aromatic herbs goes far beyond merely good enough.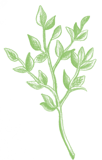 A GARDEN FOR GOURMET RESTAURANTS
Having high-quality, fresh, pure and flavourful lettuces is a must for restaurant professionals. Lettuces and herbs are grown in DeliVerde's home gardens in Turku largely by hand, which guarantees their quality and quick delivery. DeliVerde works in co-operation with many of Finland's top restaurants, such as Olo, Savoy and Kaskis.